UREC Provides Kunming Convention Center High-Value Wi-Fi Event Services
About Kunming Convention Center
About Kunming Convention Center
Located in China's Yunnan Province, the Kunming International Convention and Exhibition Center (KMICEC) serves as an important venue for hosting exhibitions and conferences ranging from regional to global focuses.
The expansive facility houses seven halls, providing a total exhibition area of 50,000 square meters, and includes two large public plazas. Every year, KMICEC hosts more than 50 events, including the China & South-Asia Expo and Kunming Import & Export Trade Show.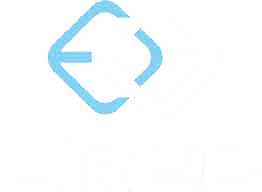 Dense mix of Wi-Fi networks creating significant signal interference
Robust Wi-Fi access supports a large number of clients in a high-density environment.
Plug-and-play solution enables rapid installation of APs within the deadline.
Venue generates revenue through MVAP (Managed Virtual AP™).
Dense Mix of Wi-Fi Networks Creating Significant Signal Interference
Along with the digital and social initiatives, more and more event organizers, exhibitors, and visitors require on-site wireless network service to enhance the exhibition visiting experience and marketing efficiency. As such, Wi-Fi access at convention centers has become mandatory.
In the past, the venue owner provided their own Wi-Fi network, and exhibitors self-deployed WLAN networks. This approach resulted in a dense mix of networks within the venue, leading to significant signal interference. In a crowded event hall, 100 to 200 Wi-Fi networks could be observed. Because of the resulting poor performance, the venue operator would often receive complaints about network service even though a Wi-Fi signal could be seen.
"With Relay2, we easily set up a Wi-Fi network and provided managed services to KMICEC. We rely on Relay2's high-performance APs to reliably serve high-density and heavy-traffic areas during exhibitions, where up to 85K visitors pass through per day."
— UREC Representative
Relay2 High-Performance Wi-Fi Access and MVAP
In order to solve issues for large public event venues—including detrimental signal interference, the difficulty of wireless optimization, the complexity of network management, and the ability to support Wi-Fi-based value-added services development—Relay2 partnered with UREC, a leading SaaS service provider in the convention market. The combined solution provided an end-to-end integrated solution for offering robust event Wi-Fi within the Kunming International Convention and Exhibition Center.
After completing frequency replanning and clearance for all areas, UREC rapidly deployed 70 of Relay2's 3×3 MIMO 802.11n dual-band wireless access points (AP) inside the halls, and another eight wireless access points to cover the two outside plazas to support outdoor activities during the exhibition.
Tremendous Business Value to Both KMICEC and Its Exhibitors
As a result, KMICEC now views its high-performance wireless network as one of the principal factors for differentiating the venue and developing its event and enterprise business. Through the public Wi-Fi network, KMICEC's social media (WeChat) account has received 30,000 fan check-ins and supported live field reports through social media, with 7,000–8,000 readings per report. This provides tremendous business value to both KMICEC and its exhibitors.
After observing the impact of the network in use, UREC commented, "Using the solution, KMICEC has now provided public Wi-Fi services for over 400K visitors, meanwhile making the Kunming International Convention and Exhibition Center WeChat account the most professional with highest active usage of any in the Yunnan exhibition segment. This hugely improves the convention center's business performance and market image. Both the customer stickiness and enterprise revenue have increased as a result, making reliable network and managed Wi-Fi services one of the most critical factors for the success of the venue."